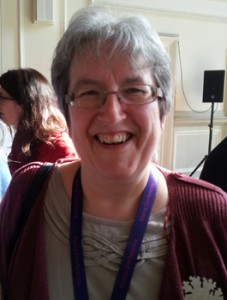 Over the course of our appointments, I will take the time to know you and your family and you might want to know a bit more about me.
I first trained as a nurse in Stirling then qualified as a midwife in 1988 at St Mary's Midwifery School in Paddington.
I worked for five years in an innovative midwifery team with five other midwives. We got the chance to provide midwifery care from booking to postnatal, attend many births – at home and in hospital –, teach students and antenatal classes.
I took a year off when my first baby was born. I was lucky to be cared for by a close and trusted friend and colleague and I am convinced that the continuity of care was essential in my having a positive birth experience. We had planned a home birth but this baby had other ideas and labour only got underway once we got to hospital.
Our second baby was born at home in Glasgow after we moved back there. I now live only a mile from where I grew up! The first time, I only thought I could do it. The second time, I knew I could do it.
When the younger one was 18 month old, I then worked as a Health Visitor Support Nurse till the wee ones were a bit older.
With both pregnancies, I was lucky to be able to build up a relationship of trust with my midwives and this inspired me to want to provide one-to-one midwifery care for other women. As this wasn't readily available in Central Scotland, I chose to work as an Independent Midwife (IM) first alongside my NHS post, then since 2004 as a full-time Independent Midwife.
I have lectured to student midwives in Paisley, Hamilton, Edinburgh, Glasgow and Stirling.
I am trained to deal with emergency situations, resuscitation of the baby and the various manoeuvres that are sometimes necessary and I update them on a regular basis.
I am registered with the Nursing and Midwifery Council (NMC), which is the regulatory body which sets out the Code of Conduct and Midwives Rules by which I abide. I am a member of the Royal College of Midwives ,  Association for Improvement in Maternity Services (AIMS) and Association of Radical Midwives (ARM)